On a lousy grey day in March 1989, and after six month of investigation, the British police eventually decided to launch their well-prepared strike against Bristol's graffiti scene. What followed went down in history as Operation Anderson, the largest ever operation carried out against the spray scene. During those following days the cops would raid dozen of homes, carry off countless duffle bags stuffed with markers, sketch books and spray cans. A few weeks later 72 graffiti artists faced series charges of criminal damage up to  250.000 pounds.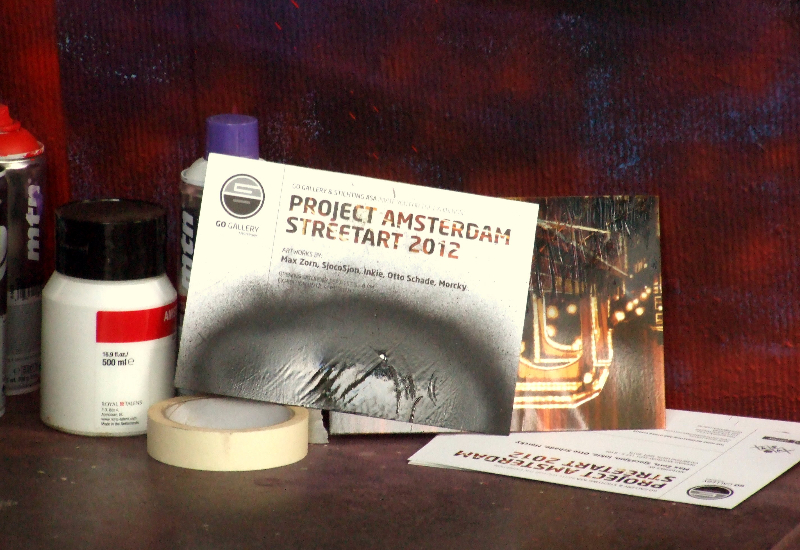 In the middle of it all there was one sprayer the police suspected to have a leading role in Bristol street art: Tom Bingle. Better known as Inkie, he was a legend already and Banksy´s brother in arms, placing second in the 1989 World Street Art Championships, and one of the most notorious street artists in Britain.
And I was going to meet him tonight before our exhibition tomorrow. Fuck yes.
Outside Amsterdam's Go Gallery, heavy rain poured on houseboats lingering lazily alongside the canal. It was a late summer evening in Amsterdam, and the gallery had taken good care of us: a fridge full of beer (or used to be), Indonesian food, full bottles of Jameson. It was the night before our group opening with Morcky, SjocoSjon, Inkie, Otto Schade, and myself, all selected by Go Gallery and Amsterdam Street Art. A great assembly of cool art inside and on the streets. Here is my my contribution to this colletion:
Inkie was still stuck at the airport by the time I felt the whiskey tingling behind my forehead. Time flew as the beer fridge emptied, but I didn't want to leave without meeting him. So, I was whisky drunk by the time a tall English guy rushed into the gallery, holding canvasses over his head and then shaking rain water from his shoes. There he was.
More than 20 years after Operation Anderson, I guess Inkie stays out of trouble now. In fact, the city of Bristol is proud to have him coordinate the "See No Evil" street art festival, and if he's not there he's jetting around the globe for well-respected street art events. But he still has a spark in his eyes that let you believe in all the stories and rumors that surround him.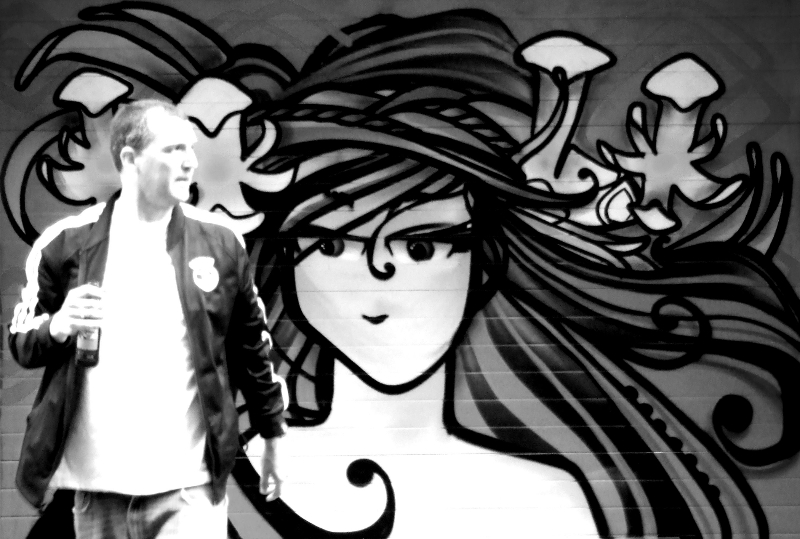 Inkie put his artwork into a corner, grabbed a beer and gave a broad smile. From the first moment on he was great company, full of stories and laughs and it seemed there was nothing that could unsettle the guy. Still, you'd probably want him on your side at a bar fight.
I watched, nervously, as he inspected my tapes. He shook his head and turned to me.
"That's wicked man", he said. It was the perfect interlude for what was to come.
Read the next episode on Friday here: A police squat for two girls – Meeting the legends, part II
Referrals: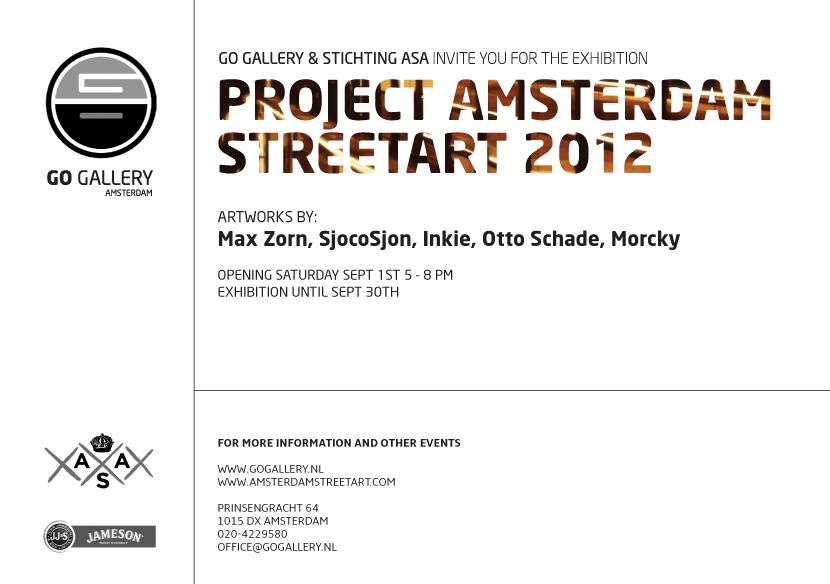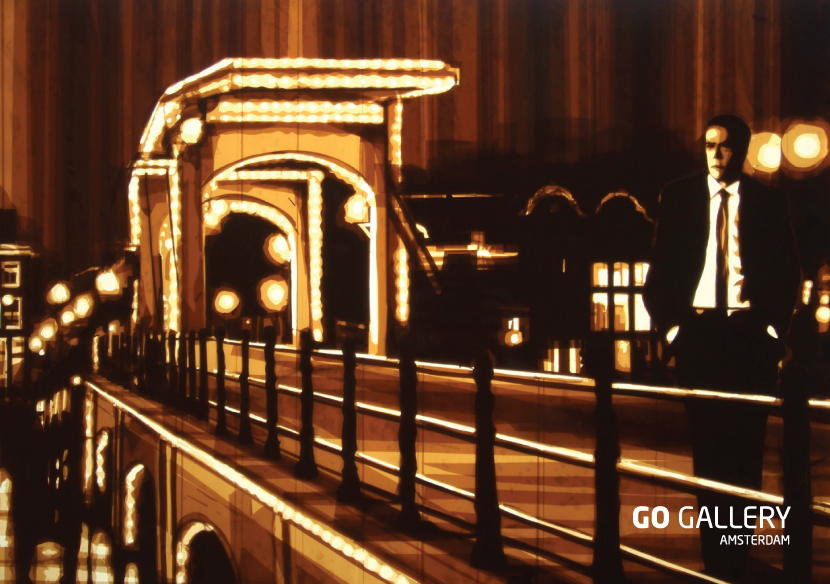 Exhibition until Sept. 30th
at Go Gallery, Prinsengracht 64, Amsterdam http://www.gogallery.nl/project-amsterdam-street-art-part-iii/

.
My Own street art project: Stick Together
More about Amsterdam´s street art: www.amsterdamstreetart.com