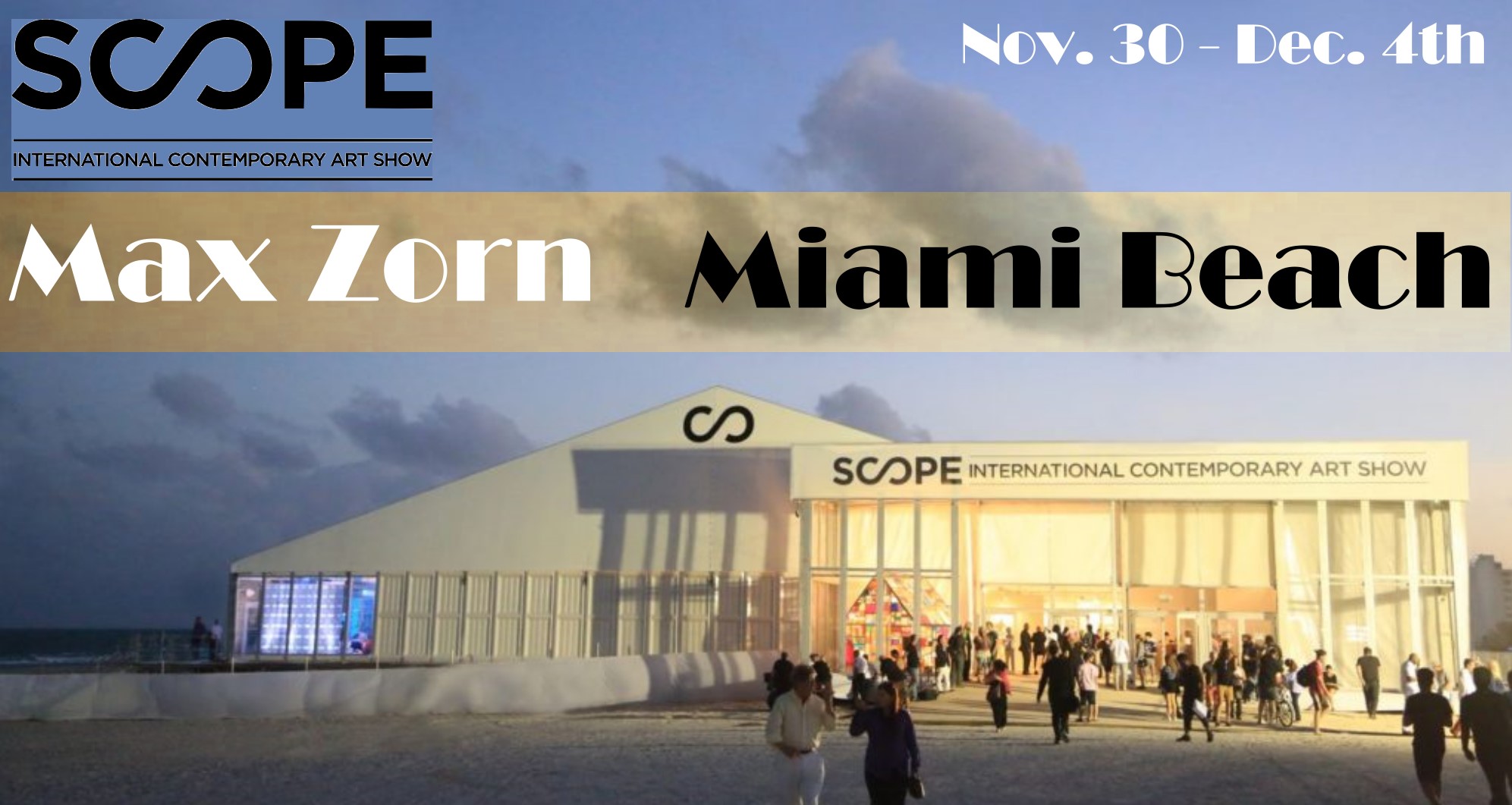 MIAMI – Scope International Art Fair: November 30th – December 4th
We will be back in Miami and can't wait to meet many old friends and make new ones during this years Art Basel Miami.
Stick Together Gallery will present new artworks by Max Zorn at one of the main booths of Scope Art Fair, directly on Miami Beach. Max will be at the fair creating a live artwork.
We will keep you updated on this show via Max's newsletter. We are looking forward to seeing many of you in Miami!
Audrey & Max