UPDATE:
Wegen der hohen Nachfrage sind alle Tickets für die Eröffnung vergriffen.
Es gibt aber reguläre Führungen durch die Ausstellung, Hier geht zur Anmeldung: MUCA Führungen
Die Tickets beinhalten den Besuch im MUCA Haupthaus, Max Zorn's Sonderausstellung im MUCA Bunker sowie die Führung durch den Bunker.
Vielen Dank für die überwältigende Resonanz!
Museum of Urban and Contemporary Art
Hotterstrasse 12
80331 München
Germany
---
City Lights – Die Ausstellung:
Eröffnung: 21./22. Oktober
Laufzeit: 2022 / 2023
Zorns Werke sind seit Jahren ausverkauft und so war es eine Herausforderung eine umfangreiche Sammlung zusammenzutragen. "City Lights" ist die erste Ausstellung dieser Art, die Leihgaben und Auftragswerke des Künstlers aus verschiedenen Schaffensphasen zusammenbringt und auf drei Etagen im MUCA-Bunker präsentiert.
Die Kollektion erspürt die Suche des Künstlers nach emotional bedeutsamen Momenten. Oft verstärkt durch die Gegenüberstellung der einzelnen Person und einer überwältigenden Umgebung. Es sind vor allem die Städte, die Zorn hier als Bühne dienen.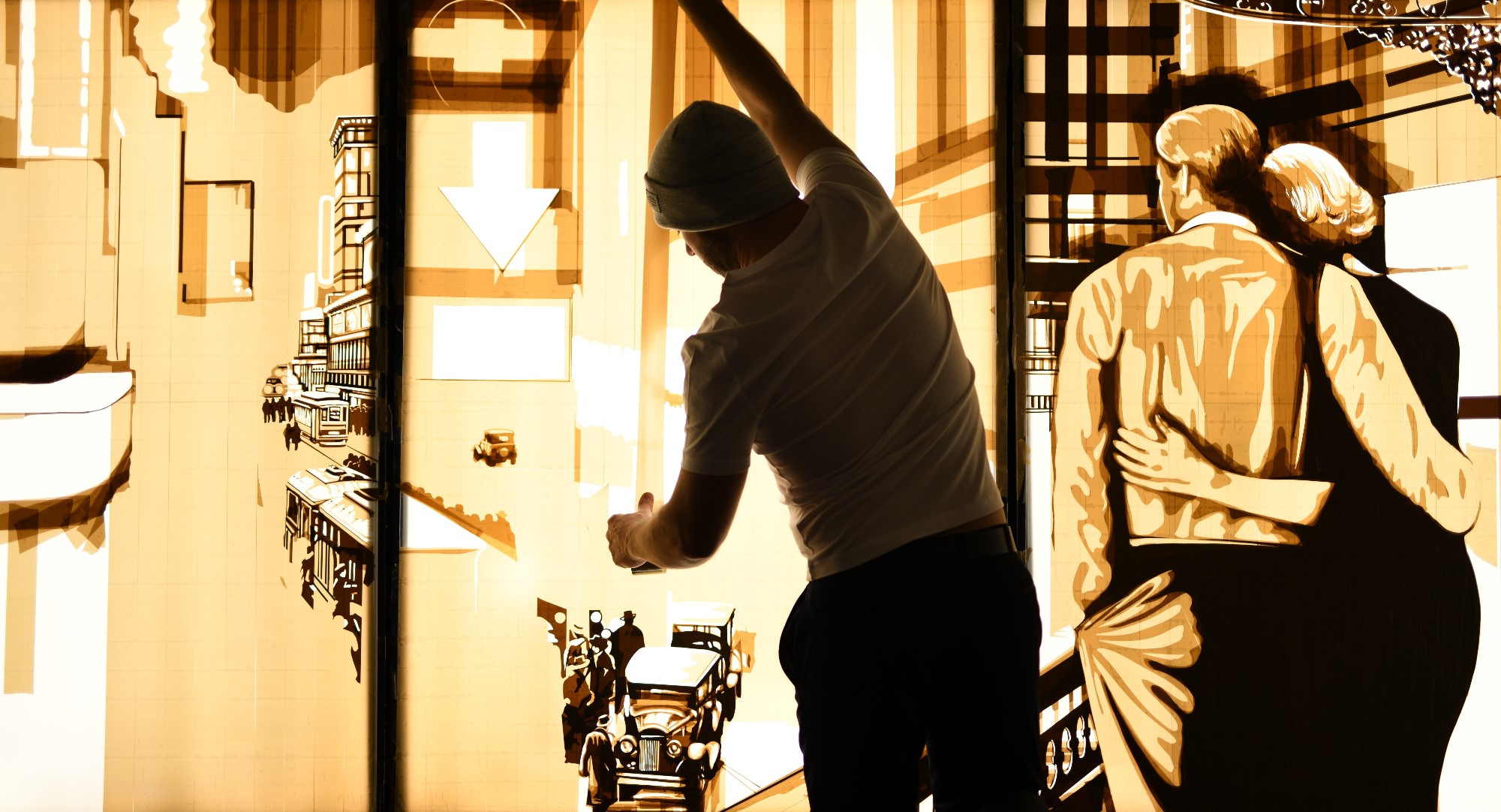 "Nicht nur hat meine Kunst ihre Anfänge an den Straßen-Lichtern von Amsterdam gefunden. Ich entfalte meine Geschichten auch oft vor der Kulisse nächtlicher Skylines. Von schimmernden Wolkenkratzern bis zu den glimmenden Zigaretten in dunklen Speak-Easy-Bars, hinter jedem Licht steckt ein Leben voller Sehnsucht und Herausforderungen. Und all dies berührt sich, manchmal flüchtig, manchmal im Kollisionskurs. Diese Gleichzeitigkeit von Intimität und Anonymität bildet das perfekte Ambiente für die inneren Auseinandersetzungen meiner Protagonisten."
MUCA: Museum of Urban and Contemporary Art
Nach einjähriger Umbauphase entstand 2016 im ehemaligen Umspannwerk der Stadtwerke München das heutige MUCA – Deutschlands erstes Museum für Urban Art.
Gegründet durch die beiden Kunstliebhaber und Ehepartner Stephanie und Christian Utz, setzt das MUCA als Privatmuseum höchste Maxime, Urban Art in den zeitgenössischen Kunstdiskurs einzufügen und diese aufstrebende Kunstform zu musealisieren. Ein besonderes Augenmerk liegt dabei auf der hauseigenen Sammlung, die inzwischen zu einer der größten Europas im Bereich Urban Art zählt.
Das MUCA versteht sich als Begegnungsstätte für Urban und Contemporary Art und besticht durch eine hochkarätige Ausstellungsprogrammatik. Auf drei Etagen sowie im angrenzenden MUCA Bunker, sind in wechselnden Sonderausstellungen aber auch im Rahmen der "Permanent Collection" die Werke renommierter, international gefeierter Künstler*innen zu sehen.