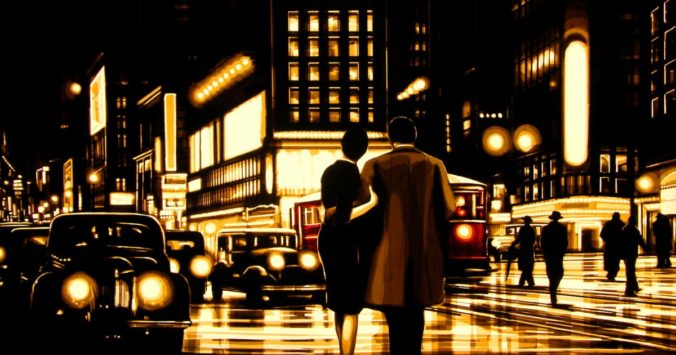 ABOUT
Welcome to Max Zorn's website
All artworks you see on this site are made of ordinary packing tape. For a visual explanation check out one of the making-of-videos.
Other artworks can be found in the gallery. Stay tuned on the latest news, pictures and special offers on my
page and

Street Art – Stick Together
It all started with the simple idea to stick tape art on street lamps. Thanks to Youtube, millions of views and thousands of supporters it became a global project. Get a first inside at the street art-section.
Indoor:
For more info on exhibitions, international art fairs and press reviews go to list of exhibitions and international press.
For sale:
You can find artworks for sale here. In addition to the listed works I have frequent special sales featuring new works for a short period of time.
You can stay updated on these exclusive offers by signing up to my ca. bi-monthly newsletter: Simply by writing me an email to news@maxzorn.com with headline "newsletter".
Contact:
Any questions, ideas, projects or other inquiries can be directed at info@maxzorn.com.